Storm Basketball Season Recap
Summit High's male and female basketball programs have recently wrapped up their impressive 2022-2023 seasons. This year, our teams posted successful performances with both squads making the playoffs.
At Summit, basketball is one of the most heavily supported sports throughout the community. Our teams, both boys and girls, are historically successful and this year was no different. 
The boys basketball team had yet another notable season full of success. After finding themselves at the wrong end of a state championship game last season, they fought hard all winter and achieved a regular season record of 18-5, earning themselves the #1 seed for the playoffs. 
On March 10, in the state championship game, the Storm faced Wilsonville. Wilsonville took the lead early in the first quarter and never gave it up, despite many attempts made by Summit. The matchup ended with a score of 43-36, in Wilsonville's favor. 
"I was devastated and am still in shock. Not that we expected to blow them out, but working all year for a state title game, falling short was never an image we had in mind even though we knew it was gonna be a battle," said Summit senior and varsity guard, Ben Strang. 
This loss marked the second year in a row that the Storm lost in the state championship however, despite the unfavorable outcome, the season still stands as a great achievement for our athletes to take pride in. 
"I've been able to sit and really enjoy all the good moments we had, and take a positive outlook on it and understand that this was a good season. Yeah, we wanted first but at the end of the day we had a successful season we can be proud of," said Miguel Taylor, a Summit junior and varsity wing. 
Looking ahead, the Storm are confident in their potential success for next season. They are looking to carry their success into spring and summer tournaments that start in late April and go through June. 
Being led by two juniors in Pearson Carmichael and Collin Moore, this squad is bound to be right back competing for a state title. This year, Carmichael broke the single season scoring record for the Storm as well as earning state player of the year and Conference first team. Additionally, Moore was named to the All Conference and All State Tournament – First Team.
"Sky's the limit for the team next year. The team is gonna be just as deep as it was this season, and they will be much more experienced. I know they are gonna do big things," said Strang.
Coming off of aLast year's season where they narrowly missed the playoffs, with a record of 11-11, the girls basketball team was eager to prove themselves as a formidable program this year in Oregon.  
Summit girls basketball had high aspirations of winning their Conference title, which they fell short of by just one game. Their record of 11-4 was able to place them as the runner up for Conference champion, to Mountain View, and put them at the 11th place in the state, solidifying their spot in the playoffs. 
On March 3, the Storm marched up against 6th ranked Crescent Valley in the first round of playoffs. Summit ended up coming short and being eliminated with a final score of 19-50 in the favor of Crescent Valley, who went on to eventually lose in the championship game. 
"I knew Crescent Valley was going to be a difficult game… after the loss, a lot of the emotions came from knowing it was going to be the last time on the court with my friends. It was definitely bittersweet because I'm ready to move on," said Rose Koehler, starting varsity guard and Summit senior.
After showing great improvement over the last two seasons, this Summit girls team is bound to capitalize on their momentum. They have solid young returning talent in players such as Emerson Williams and Dakota Tol. Williams, a sophomore, was named All-League – Second Team and Tol, a junior, was awarded an honorable mention. 
"There is a lot of talent there and a ton in the incoming freshman class. They also are a competitive group, so I think their drive to win will serve them well in the future," said Koehler.
Leave a Comment
About the Contributor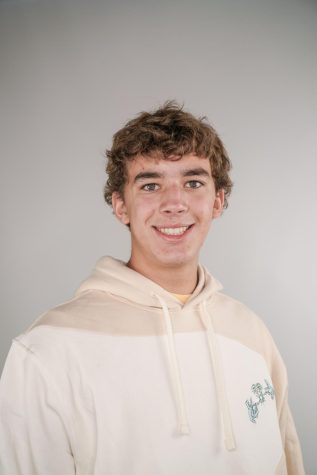 Kol Doan, Sports Editor
Kol Doan is a talented writer who was named Head Sports Editor for The Summit Pinnacle this year. Outside of school, Kol can be found at the athletic club, hanging with friends around town, or exploring...