A Need To Achieve
Students are depressed & obsessed over exceptional academic expectations
What does it mean to achieve in high school? Significant obligations take a toll on students due to the elite economic structure of the school and a constant obsession with perfect grades and perfect image. 'Perfect image' as in the outline societal expectations force aspiring people to uphold. Many students' struggles are seen and heard, yet necessary action lacks priority and execution. Summit High School has a very wealthy social scene, teens with brand new cars and designer shoes. Many students sprouted from Division 1 athletes, valedictorians, and financially successful parents. Status is everything, consciously or subconsciously, and clothing isn't the only overpriced tyrant looming over heads.
When grades and optimal credits are a main priority, students are starting to prefer online courses over in-person classes. For most teens, online has become a sufficient time saver, credit booster and an opportunity for extended learning and expression. Counselors tend to advise students, especially underclassmen, to prioritize attending all seven periods of offered classes along with an extracurricular or two. Online classes are often mentioned— or offered by counselors— like an extracurricular would.
Usually, counselors at Summit focus on following guidelines while suggesting personal and academic support. 
"I try to give students who want exceptional grades but can't maintain them some strategies. For example, don't sign up for too many AP classes," said Summit Counselor Lori Craft. "It's important that students learn what their working capacity is so they don't set themselves up for failure." 
Failure, to staff, means not graduating or passing the required minimum of credits. Failure to teachers, means a student doesn't understand a subject or take interest in it, which can result in not passing that class. Failure, to students, can mean a wide variety of educational aspects; be it not passing a class, not participating in activities outside of class and even not receiving desirable grades. Students want to feel accomplished. Feelings of pride and contentment are like the garnish of a well-made achievement soup. Accomplishment must be achieved through experiences and trials of skill and moxie. Time and self-doubt are the most restrictive obstacles, alternative education can lift both burdens.
"I kind of like online schooling [more], because I can just do it whenever I want and then I can go get more done with my life than sitting in a classroom that's required but completely pointless," said Summit student Reggie Strom. 
Throughout high school, teens are not only learning to manage and grow, but more importantly discovering their own, unique identity. Sitting and stressing at a desk in a crowded building for 7 hours a day, 5 days a week, crams students into a box with no sunshine or rain to allow growth.
Academic pressure often prompts feelings of self doubt amongst young adults, an emotional struggle that deteriorates ambition and passion. Personal circumstances can influence performance in school immensely and academic expectations, from a student's parents, teachers and even themself will add on to those stressors.
Guidance counselors and graduation coaches emphasize how grades truly don't measure a persons' value or self-worth. A GPA doesn't include experiences and events that could affect a grade no matter the students' will.
"I tend to think of it more case by case, because there's a range of things happening inside of a student and outside of a student," said Summit Graduation Coach Abby Hardgrove. "You might have a student who is enormously keen in a subject and takes to it pretty well, but maybe they have had a terrible year personally and so their grade may not reflect what they're ultimately capable of under ideal circumstances." Hardgrove focuses on setting students up for success, which involves maintaining credits and perseverance despite hardships. 
No matter the social or economic circumstances, parental expectations are another main stressor for young adults. Both micromanagement and lack of attention change a student's dedication to their education while also developing subsequent traits. This applies to staff and educators as well, that lack of attention dissuades teens from reaching out.
"A lot of the things that adults hear are that students feel like they need to achieve. That's what I pick up from conversations. The adults in the building are all pretty aware of this, even if maybe students don't have the wherewithal," said Hardgrove.
When parents start to see academic inflicted stress they either want to back off or support because they care. More than often that support turns into excessive nagging; everyone wants to feel in control of something or someone. The rewarding life lesson, often forgotten and similar to a solution high school students and most people will benefit from: To stop, breath and listen.
"I think we'd all be a lot better off if we listened a bit more. If you were encouraged to listen to yourselves and if we listen to you a bit," said Hardgrove.
Every person in this world owns uniqueness, whether they have a unique appearance, opinions, personality or interests. That individuality must be recognized especially in the education system. Expectations, direct or indirect, should be recognized as restrictions to some extent. 
Achievements truly come down to the significance that's applied to them. If a student focuses energy towards a certain activity or task, that commitment gains meaning. Specifically at Summit— at high school— the well known theme of competition and comparison degrades students. Year after year students are convinced that systematic presumptions are the only notable fulfillments. Focusing on the future and college credit, students forget how to be teenagers and miss out on memories unique to high school. Falsely striving for success.
Leave a Comment
About the Contributor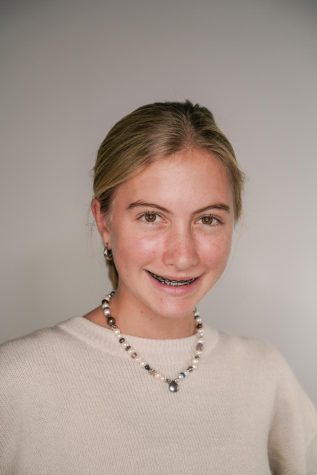 Madelyn Walsh, Staff Writer
Continuously procrastinating school work, Madelyn Walsh always has time for a new opinion to be loquacious about. Amongst many stuffed shelves of half-empty sketchbooks and split-ended paint brushes, music...