Divide to Survive
The constant battle between Formula 1 and the FIA persists
With Season five of "Formula 1 Drive to Survive," being recently released, the disagreements between F1 and their governing body, the FIA have resurfaced. These disagreements show an incredibly strained relationship that could lead to a difficult future for the pinnacle of Motorsport.
Coming off of one of F1's most politically active seasons ever, with drivers Lewis Hamilton, Sebastian Vettel, Alex Albon and more speaking out about personal and political issues. The FIA took issue with this and banned drivers from making political statements in late 2022. This angered the drivers, particularly Mercedes seven time champion Lewis Hamilton. Hamilton, F1's lone Black driver, has spent years advocating for the Black community, LGBTQ+ rights and climate change policies. In wake of the decision, Hamilton told a reporter that "The sport has a responsibility to speak out and create awareness on important topics, particularly as we are traveling to different places." 
Mclaren's Lando Norris also told The Sun, "We should have freedom of speech. We should be able to say and do what we want. That's what defines us as people is what makes us human." Norris elaborated, "If we find things being blocked off and we cannot talk, then nobody will want to do interviews because we might as well be turned into a robot and just say the same things over and over again." 
Hamilton's teammate George Russel also chimed in, calling the decision "silly and unnecessary." After the blowback from drivers the FIA clarified how they would enforce this rule with punishments including fines and suspensions. This becomes all the more concerning once you know that the FIA and F1 are separate entities. F1 is owned by Colorado based Liberty Media, while the FIA is an independent organization. This makes the FIA's decision even more of an outrage since they are supposed to be in charge of racing rules and safety, not the behavior of drivers. This has caused a widening rift between F1 and the FIA as F1 looks to further capitalize on drivers personalities with media ventures like Netflix's "Drive to Survive," and further marketing the drivers themselves and meanwhile the FIA looks to crack down on the drivers personal expression. 
Summit junior Sullivan Young says that "the FIA's ruling was stupid" since "they [drivers] should be able to use their platform to improve the world." Young also thought that if given F1 could govern itself free of the FIA. 
Young made an interesting point, why does F1 need the FIA  to govern it? The answer is prestige. If F1 wants to continue to be seen as the pinnacle of Motorsport it needs the most historically prestigious governing body. However, since the current president of the FIA Mohammed Ben Sulayem took office in late 2021 there has been non stop controversy. He has tweeted sexist statements, cut corners in track safety in Miami and was visibly intoxicated at this past season's prize ceremony, where he insulted all the teams to their faces, particularly championship winners Red Bull. And these insults weren't pre planned; this was Sulayem going off script.
Summit Junior Kirk Lord believes that "while the scandals are bad, the growth that he [Sulayem] has brought to the sport has been a net positive. Lord also said that with the political ban that "teams should be able to appeal any punishments." While F1 has expanded particularly in the United States off  the popularity of Netflix's "Drive to Survive the relationship with the FIA  has only gotten worse with Formula 1 CEO Stefano Dominicali publicly rebuking the FIA  over cost cap decisions stating that the FIA was "taking the financial regulation with, in my opinion, too long time for a reaction and this is not good." 
The way I see it there are two viable options for how this ends. One suggested by Young and myself is that F1 has outgrown the FIA and should separate and govern itself so they can decide what is acceptable for their teams and drivers. The other option suggested by Lord is that the two remain partners but the FIA tailors its rules to whatever series they are officiating at the time. Different rules for F1 than the GT  Series or Endurance Racing etc. It doesn't matter what decision the two parties come to as long as change is made because with the current system things just aren't working.
Leave a Comment
About the Contributor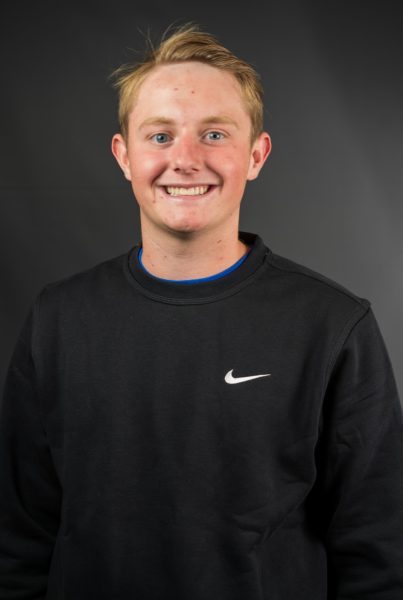 Chris Ryder, Sports Editor
When he's not in the pool or on the diamond you can usually find Chris over analyzing a fantasy sports lineup. A lifelong athlete and sports fan this is Chris' second year at the Pinnacle, and his...