'Outer Banks' Season Three Finally Released
The idea of the Royal Merchant gold grows to a bigger hunt
Warning: spoilers ahead!
In April 2020, Netflix first released "Outer Banks," leaving viewers speechless with a big cliffhanger. Many fans were concerned whether Sarah and John B would make it out of a big storm alive. In July 2021, season two came out and extended on the Pogues, especially John B and Sarah.
The Pogues ended up leaving their home on Figure Eight—also known as Kildare—and end up searching for a bigger gold prize, The Cross of Santo Domingo. As they are on the hunt for it they meet a girl on a ship to Nassu, Cleo, who becomes one of them. The Pogues end up losing the cross and get stranded on an island that they dub "Poguelandia." Netflix released the long-awaited third season, after an almost two-year hiatus, on Feb. 23.  
This new season is truly built up by suspension, leaving viewers curious. Season three's cast consists of many talented actors, including Charles Esten and Chase Stokes, who viewers have seen in the past seasons as well as Big John—who was found after being presumed dead. 
Treasure hunter Carlos Singh, the season's main antagonist, will kill anyone that doesn't answer him correctly  Charles Halford joins the cast this season, portraying John B's dad. These newer characters carry a lot of heavy secrets to their new hunt for El Dorado and then struggle with finding a way to get to South America. Ward then offers to help them get to El Dorado to regain his daughter Sarah's trust. But with Big John, Ward and Singh all after the gold, troubles ensue. 
Each episode brought exceptional acting and emotions. OBX 3 pulls on viewers' heartstrings, especially when JJ breaks Kiara out of reformation camp to then confess his feelings for her and when Cleo tells Pope she loves him after they both founded a No Love Club. "Outer Banks" has definitely improved and gotten better within each episode and season, as the acting has grown so much in three years. "Outer Banks" has been one of the most-loved series on Netflix for the past three seasons, and as the last episode ends with a hint of another treasure hunt, fans could hope for a fourth. 
Leave a Comment
About the Contributor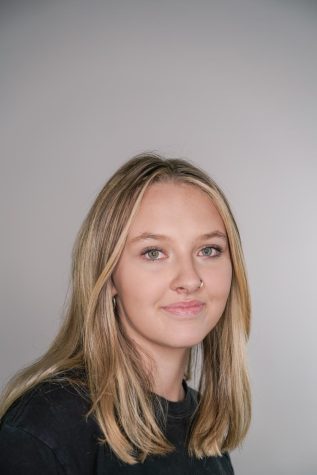 Kendra Jackson, Staff Writer
When she isn't falling in love with action movies and reality tv shows, she is often found in a neutral light room surrounded by posters, listening to Declan McKenna, and lighting heavily scented Autumn...