Summit Basketball Claws Out a Victory Over Mountain View
On Friday, Feb. 17, the Summit Boys varsity basketball team defeated Mountain View High School 64-60 in a matchup which featured two of the top-five teams in Oregon 5A (Summit is in first and Mountain View is ranked fifth).
Throughout the game, Summit held onto a small lead but the Cougars picked up momentum in the final minutes of the fourth quarter. In the closing moments of regulation, the Storm were up 58-56 when Mountain View junior Quincy Townsend was fouled and sent to the free throw line. Townsend made both shots and tied the game at 58.
With only seconds remaining, Summit pushed the ball up the court and attempted a final shot. It missed, however, and the game went to overtime. The four-minute overtime was electric and after some back-and-forth play Storm led 62-60. As Mountain View dribbled up the court Summit junior Mac Bledsoe lunged at the ball and ripped it away to secure a steal. Summit then quickly called a timeout.
The Storm inbounded the ball to junior Pearson Carmichael who was immediately fouled. Carmichael sank both shots making it a four- point game, 64-60. With no timeouts remaining and just over four seconds left, the Cougars were forced to heave a full-court shot which missed.
This Summit win ends the season series with Mountain View at 2-1, in the Storm's favor. The Storm's next matchup will be at Bend High on Tuesday, Feb. 21. Summit is 1-1 against the Lava Bears this season, so the contest will decide the winner of this regular-season rivalry.
Leave a Comment
About the Contributor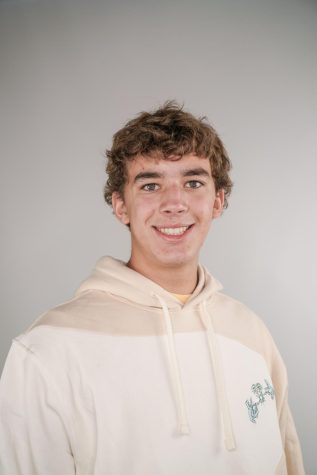 Kol Doan, Sports Editor
Kol Doan is a talented writer who was named Head Sports Editor for The Summit Pinnacle this year. Outside of school, Kol can be found at the athletic club, hanging with friends around town, or exploring...