The Return of the Valograms
One of Summit's many time-honored traditions made possible by Skyliner Jazz
Valentine's day is back, and it's coming in full swing! It's that time of year again—Valograms are in season at Summit. The well-known gifts have been sold at lunch in the commons, by our very own Skyliner Jazz.
When not entering competitions, acapella group Skyliner Jazz participates in Valograms and similar events.
"Valograms started 2001, when summit opened and when Skyliner Jazz started" said sophomore Audrey Howes. "Since right when the school opened, Valograms have been a recurring instance." 
When you order a Valogram for someone, they get it delivered to them with a card, note that you can personalize, a rose, a chocolate and a song, sung by Skyliner. A lot of people buy Valograms to embarrass their friends, but it's a great way to show love and appreciation for people, especially if you wanted it to be anonymous. 
"A lot of people buy Valograms to embarrass their friends, but some people, especially teachers, send them to be nice," said sophomore and Skyliner member Callie Thomas.
Valograms don't always have to be a prank, they can also be a nice gesture to a friend or teacher! 
The proceeds from the Valograms go towards a nonprofit called Friends of Music and the performing arts department at Summit. They are a great way to support the arts, get a laugh out of friends and share love on this day with the people around the Summit community.
Leave a Comment
About the Contributor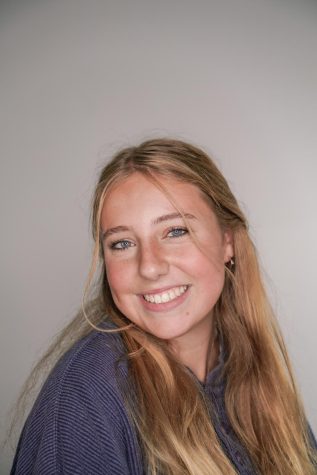 Andra Lavik, Staff Writer
When she isn't baking cupcakes, making bracelets, and listening to SZA, Andra is found playing hay day, thrifting, and walking her dog Remi. Her favorite thing to do on any morning (especially before...