Storm Gets Shocked
Summit Boys Basketball is defeated in a league game for the first time in 1,068 days
Coming off a statement, 25+ point win against top 10 ranked Mountain View, Summit was set to take on Bend High on Monday, Jan. 16. The Storm were the heavy favorites, being ranked first in 5A compared to the Lava Bears sitting at 15th in the rankings. The game was slow scoring and back and forth, at half summit had a lead of two, 28-26. Bend was able to delete this deficit mid way through the 3rd and take their first lead of the night. The battle continued to go back and forth but with just over thirty seconds left, Bend high had a lead of two points. The storm fouled a Lava Bear player and sent him to the line where he knocked down both free throws to put Bend up 4. Summit brought the ball up the court and took multiple three point desperation heaves but none sank. The final horn sounded and the Storm had lost 58-62. This mind-blowing upset saw Summit take their first league loss this season, moving their record to 3-1, as well as an impressive streak of 31 consecutive league wins in a row. In this loss, the Storm was led by junior Pearson Carmichael with 31 points. Their next matchup will be against Caldera on Thursday Jan. 19.
Leave a Comment
About the Contributor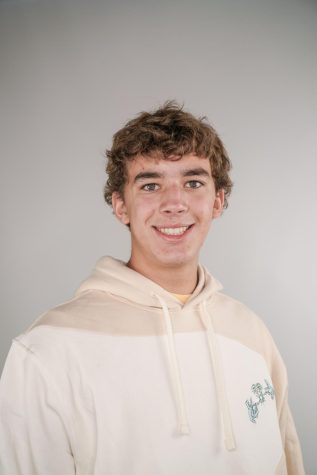 Kol Doan, Sports Editor
Kol Doan is a talented writer who was named Head Sports Editor for The Summit Pinnacle this year. Outside of school, Kol can be found at the athletic club, hanging with friends around town, or exploring...