The End of E-biking?
Kids fifteen and under are stripped of a popular mode of transportation by the Bend Police Department
The Bend Police Department recently released a statement regarding the use of E-Bikes in Bend stating that the minimum age to ride an E-Bike is 16. This response comes after a major spike in E-bike use among young teens in the past four years. As E-Bikes are becoming more popular, concerns for everyone's safety are arising.
Oregon defines electric bikes—also known as E-Bikes—as a bicycle that has two or three fully functional pedals equipped with a motor that does not exceed 1000W and is designed with a maximum speed of twenty miles per hour.
The statement from the Police Department reiterated that in Oregon, E-Bikes are not legal for kids under sixteen to ride. This is because most kids under 16 have not yet been educated on the rules of the road and they don't always follow traffic rules. This can be dangerous for both drivers and bikers. Another issue is the maximum speed at which most kids are biking is actually quite faster than twenty miles per hour. Many believe the combination of speed and unawareness can result in accidents, injuries, and unfortunately death.
There are many concerns about the safety of teens using E-Bikes, but it is also a super popular mode of transportation. Families across Bend have been purchasing E-Bikes for their kids as a reliable way to get them from school, to sports practice and anywhere else they may need to go.
Mr. Thompson, Summit math teacher and father of two bought an E-Bike for his kids last year. He hoped it would help balance everyone in his family's busy schedules.
"It's convenient for them to get around and I don't have to drive them everywhere. It gives everyone more flexibility." Thompson said. He is not alone in this, a lot of families at Summit have been relying on E-bikes, especially when their kids aren't able to drive yet.
E-Bikes are also more affordable  than purchasing a car and paying for gas and they are environmentally friendly. Car emissions have a great impact on the climate and most vehicles emit carbon dioxide, which is the most common human-caused greenhouse gas. E-Bikes are a great alternative to driving and they have way fewer consequences for the environment. As climate change becomes even more pressing, the City of Bend is focusing on alternative transportation to driving. This includes public transportation like buses, shuttles and even E-Bikes. Electric bikes are a good solution to fighting climate change, making it counterproductive to cut off E-bikes from the large demographic of users.
Following the announcement from the Bend Police department there has been talk of solutions, instead of making E-Biking illegal for kids under 16. This might include a test similar to the driving permit test, which would require teens to be educated on the rules of the road before passing. As of right now, helmets are not required on E-Bikes so a helmet requirement would ensure that kids are more safe when biking.
"My kids are responsible enough and I've tested them on my own. They had to show me that they were ready to be safe on the road." Thompson said. This enlists confidence in both Thompson and his kids that they are prepared and are not a danger to themselves or others.
For now, E-Bikes remain illegal for anyone under 16 in Bend and families not comfortable breaking the law will have to find alternative transportation.
View Comments (2)
About the Writer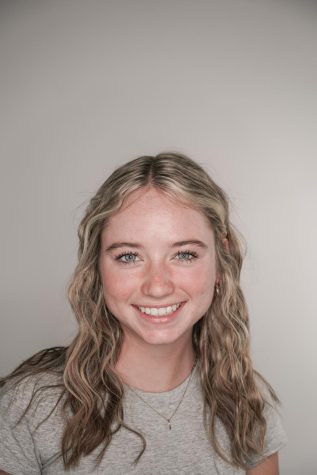 Camille Broadbent, Staff Writer
When Camille isn't training for her next meet with her teammates, she can be found watching Grey's Anatomy for the third time. Her favorite pick me up is getting unicorn cake pops from starbucks with...