Storm Sports Week of April 10-16 Recap
Another great week of Summit athletes competing at high levels. Here is how the Storm did last week, 4/10-4/16.
Track
Summit Track and Field competed in two meets last week, both taking place on Saturday, April 15. At the Roseburg Invitational the Storm girls placed 12th and the boys placed 13th. Up in Portland, at the Sherwood Need for Speed Classic, both Summit boys and girls came in 1st place. 
Notable performances include Barrett Justema, Ella Thorsett, Benjamin Strang, Spencer Elliott and Evens Peters, who all came first in their respective events and helped propel the Storm to victory.
Baseball 
Last week, Summit baseball played a three game series against Ridgeview in which the Storm came out on the winning side in one of the three contests. On Tuesday, April 11, the Storm defeated Ridgeview High School with a final score of 7-2. The two teams faced off again the following day, in which Summit lost 8-12, then again, on Friday April 14, the Storm were to face off against the Ravens. This contest saw Summit fall with a final score of 3-6. These recent losses slightly damaged the rankings of the Storm, bumping them down to 2nd place in that State for 5A. However, the season is just over halfway through, leaving them with time to regain momentum and reclaim the top spot. 
Softball
Storm softball is still unfortunately experiencing a losing streak. Summit ended up on the wrong end of three games last week, losing to Ridgeview in all three contests. Looking forward, Summit will face Mountain View in a three game series next week. Sko Storm!
Tennis 
Summit tennis is killing it on the courts. Well over halfway through the season, the Storm are still undefeated. Last week, Summit matched up against Mountain View and Bend High, both times coming out victorious. Next week the Storm will take on Caldera and Ridgeview then head to Marist High School for the Bigfoot Invitational.
Golf 
The Summit boys golf team won three invitational tournaments this past week. Beginning early last week with the Mountain View Invite and Summit Invite, led by senior Nick Huffman who shot 70 on both days, the Storm finished first in both tournaments. Later in the week, Summit competed in the Redmond Invite, at Eagle Crest Resort, where senior Brody Grieb and junior Jakob Hansen led the Storm to victory. Grieb posted a 69 and Hansen a 72. 
Storm girls varsity golf competed for the first time this season last week on Monday, April 10. They hosted at Aspen Lakes and wound up winning the tournament, shooting a team total of 255. Three days later, on Thursday April 13, they competed in a tournament at Juniper Golf course. The Storm came out on top once again with a team total of 340, junior Saylor Gillet led the team with a 76.
Leave a Comment
About the Contributor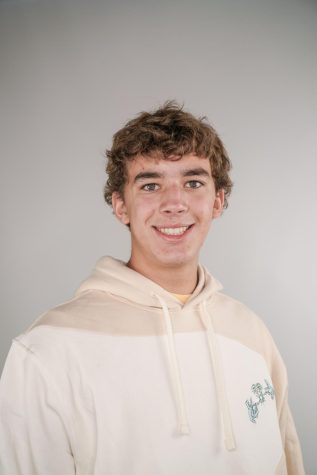 Kol Doan, Sports Editor
Kol Doan is a talented writer who was named Head Sports Editor for The Summit Pinnacle this year. Outside of school, Kol can be found at the athletic club, hanging with friends around town, or exploring...