Oregon Duck Uniforms: The Good and the Bad
Everything to look for these coming Saturdays as an Oregon Duck fan
As the 2022 Oregon Ducks football season kicks off, fans anxiously await the release of their ever-changing uniforms. The team's 327 different color combinations over the course of their 128 year history brings a fashionable twist to the game. The Oregon alumni Phil Knight, co-founder of Nike, allows the team to sport a new uniform almost every game. Here are some of the most controversial color schemes to look for this season.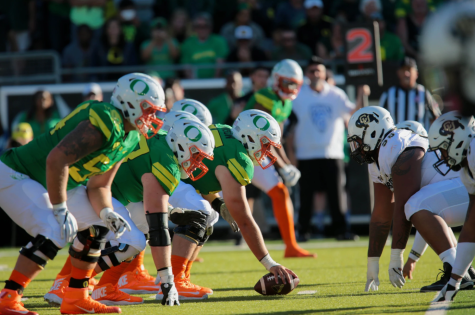 "The Oregon Duck"
"The Oregon Duck" colorway tends to be a fan favorite as it mimics Puddles, the team's beloved mascot.  The neon orange accents incorporated in the socks, shoes and face mask adds some diversity to the normal green and yellow combination.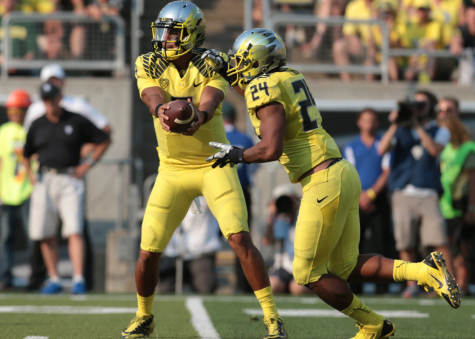 "All yellow" –
Unfortunately, not all the uniforms are hits. Similar to a highlighter, the team's all yellow uniform radiates a bright glow. Players cannot be missed on the field while repping this tasteless attire. Although bright, the obnoxious color seems to take away an intimidation factor, leaving the team looking like bananas.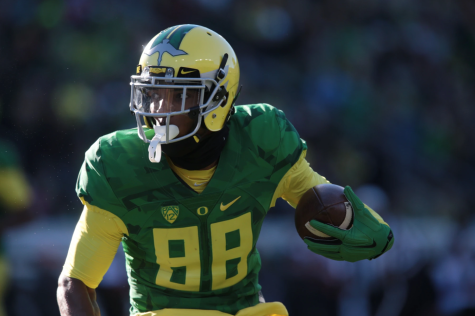 "Apple Green" –
In contrast to the all yellow uniforms, the "Apple Green" look is much easier on the eyes. The bold green combined with the yellow accents results in a fantastic and pleasing colorway. This uniform embodies the school's colors while also keeping a classic look.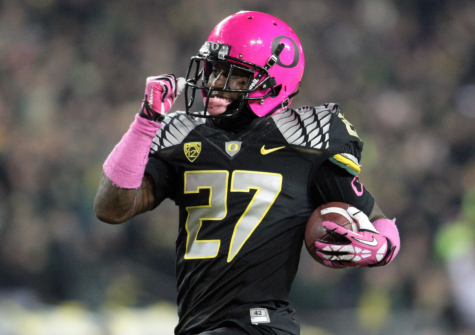 "Pink Out"- 
This rare uniform combination is an amazing addition to the season's looks. Not only is it showing support for breast cancer awareness, but it also incorporates the greatest color of all time, pink! The black and pink color scheme is both flashy and slick.
Whether you're a football fanatic or a fashion guru, there is something for you at every Duck game. Stay tuned for the metallic helmets, neon colors, and the rare addition of pink. The Oregon Ducks pride themselves on their uniforms and they are sure to deliver this 2022 season both on the field and on the runway.