The Most Anticipated Game Releases of 2022
There are many new games and sequels coming out in the coming year, here are some of the best.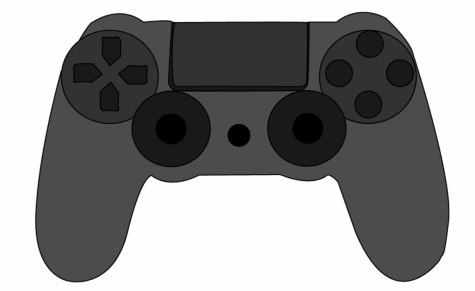 "Elden Ring" is a souls-like game, meaning that it is very difficult and a lot like "Dark Souls" in difficulty. It is a Role Playing Game game and will have some open-world aspects. The game will be released to the public on February 25 for most platforms.
Ark: Survival Evolved  2
"Ark" is an open world RPG game where you are thrown into a world with dinosaurs and "Ark II" will most likely be similar. According to the Developers, "Ark II" will be a Xbox X|S and PC console exclusive launch and other platforms will most likely come later but will be optimized for Xbox X|S. The current exact release date is unknown—but it should be released some time in 2022.
S.T.A.L.K.E.R. 2
S.T.A.L.K.E.R. is a first person shooter game and will be similar to the first game released and the game events take place in the alternative world's Chernobyl Exclusion Zone, where the Chernobyl reactor melted down. The new game boasts mutants and anomalies as well as new gear. Its anticipated release date is April 28, 2022 and will be released on Xbox and PC.
Arctic Awakening 
In this game your plane crashes in a storm, leaving only your AI drone for company as you journey to find your co-pilot and uncover the dark mysteries buried beneath the ice. This game will be released on most platforms but the exact release date is unknown—some time in 2022.
Horizon Forbidden West
"Horizon Forbidden West" is the sequel to the playstation game "Horizon Zero Dawn" and is a large open- world game that will allow for venturing into the dangerous frontier of the Forbidden West and confronting a huge variety of deadly new machines. The game is set to come out on February 18, 2022 and will be on PS4 and PS5.
God of War Ragnarök
"God of War Ragnarök" is an upcoming action-adventure game and is the ninth installment in the series. It will feature the fight against more of the Nourse gods. Its final release date is undetermined but it is said to come out some time in 2022 on the PS4 and PS5.
Dying Light 2: Stay Human
"Dying Light" is a post-apocalyptic world where the last human settlement is trying to rebuild a semblance of routine and you are a wanderer who is haunted by the past. The game is set to release on February 4, 2022 and will be on most platforms.